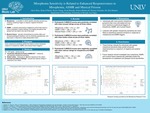 Description
Misophonia: a condition in which specific everyday sounds (e.g., chewing, breathing) trigger an atypical, negative emotional response.
ASMR: a sensory phenomenon triggered by stimuli that induce a state of relaxation, positive feelings, and tinging sensations that spread from the head to the rest of the body.
Musical frisson: typically characterized by positive affect and strong physiological reactions, such as shivering, goosebumps, and teary-eyes in response to highly pleasurable music.
Publication Date
Spring 4-27-2022
Keywords
Music; Musicians; Sound; Emotions; Mental health
Disciplines
Music | Music Therapy | Psychiatric and Mental Health | Speech Pathology and Audiology
Recommended Citation
Rice, Alexis; O'Keefe, Kiara; Chang, Kacey; Barashy, Sivan; Mednicoff, Solena; and Gonzales, Destiny, "Misophonia Sensitivity is Related to Enhanced Responsiveness to Misophonia, ASMR and Musical Frisson" (2022). Undergraduate Research Symposium Posters. 115.
https://digitalscholarship.unlv.edu/durep_posters/115
Rights
IN COPYRIGHT. For more information about this rights statement, please visit http://rightsstatements.org/vocab/InC/1.0/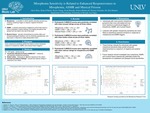 COinS