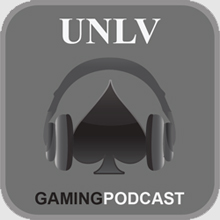 In December 2008, the UNLV Center for Gaming Research began the UNLV Gaming Podcast in an effort to bring the successful Gaming Research Colloquium Series to a broader audience. The podcast features audio presentations of the Gaming Research Colloquium Series and interviews with gaming authors, industry figure, and researchers.
Submissions from 2018
Submissions from 2017
Submissions from 2016
Submissions from 2015
Submissions from 2014
Casino Architecture Wars: A History of How Las Vegas Developers Compete with Architectural Design, Stephen Al
Brave New Play: A Brief Look at Digital Natives, Changing Play Ecosystems, and Wager-Based Gaming, Stephen Andrade
Jay Sarno Roundtable, Oscar Goodman, Mel Larson, Dana Gentry, Jay C. Sarno, September Sarno, Freddie Sarno, Heidi Sarno Strauss, and David G. Schwartz
Larry Gragg, Larry Gragg Ph.D.
The Curious Life of Nevada's Lavere Redfield, Jack Harpster
The Ambivalent Images of Las Vegas in Popular Music, Matias Karekallas
Paradise of Spectacle: Imagining and Re-presenting Casino Resorts as Spaces of Luxury and Leisure in the Twentieth Century, Robert Miller
Billy Graham Comes to Las Vegas: Faith at Work on the Strip, Michelle Robinson
Las Vegas: An Atemporal History, Lee Scrivner
Erle Stanley Gardner in Las Vegas, Richard Williams
Submissions from 2013
Submissions from 2012
Submissions from 2011
Submissions from 2010
Submissions from 2009