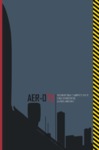 Title
Description
Anticipating the potential future changes of airport design and expansion along with city planning for the purpose of bringing the two entities in closer alignment with one another is the main purpose of this book.
By conducting a timeline analysis of five different US cities and their airports, conclusions were drawn from tracking the relationship between the growth patterns of both. This allowed for a discovery of methods to increase connectivity with one another. These conclusions were followed by an overview of the jet industry and its possible future impacts on the way airports are designed, considering future adaptations of airports to new design and technology concepts in aerospace.
The concept of "integration through fragmentation" is explored in the final two chapters. Architectural fragmentations of airport programs and their integration into urban design/planning were applied to three cities - from the five previously selected- in order to; give readers a closer vision and understanding of how the concept might work. Possible variations of "fragmentation" design decisions were simulated in response to each city's driving forces.
The application time of the proposed concept considered by this book is the year 2075, the ideas consider a long-range of planning and work with a mixture of hard data and hypothetical scenarios.
This project predicts that by 2075, new building, security and aircraft technologies will enable a fragmenting of airport programs and a reintegration of them with city future master plans to simultaneously address the needs of both cities and airports.
Publisher Location
Las Vegas (Nev.)
Publication Date
5-15-2019
Publisher
University of Nevada, Las Vegas
Keywords
Airport architecture; Airport expansion; Urban panning for Airports; Fragmentation design
Controlled Subject
Architecture
Disciplines
Architecture | Art and Design | Urban Studies and Planning
Rights
IN COPYRIGHT. For more information about this rights statement, please visit http://rightsstatements.org/vocab/InC/1.0/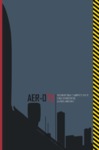 COinS