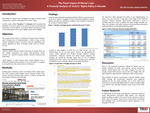 Description
Since 2008, the "Marsy's Law" campaign has sought to embed in state constitutions a specific and lengthy set of victims' rights. In 2018, voters ratified "Question 1" in Nevada which broaded the definition of the term victim to any person directly and 'proximately' harmed by a criminal offense. As a result, Marsy's Law opens the door to the interpretation of the word "crime" and the word "victim."
Publisher Location
Las Vegas (Nev.)
Publication Date
12-9-2022
Publisher
University of Nevada, Las Vegas
Controlled Subject
Criminal law;Criminal procedure;Victims of crimes;Victims of crimes--Legal status, laws, etc.
Disciplines
Criminal Law | Criminal Procedure | Criminology | Criminology and Criminal Justice | Social Control, Law, Crime, and Deviance
Rights
IN COPYRIGHT. For more information about this rights statement, please visit http://rightsstatements.org/vocab/InC/1.0/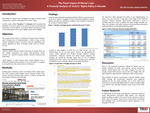 COinS