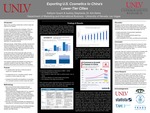 Description
What is the cosmetics market like in China's lower-tier cities for U.S. brands? In order to create market entry strategies, China has city-tier classifications that are commonly used in business. Classifications are based on GDP, political administration, and population. In 2020, Chinese consumers spent more than ¥340.0 Billion RMB ($53.46 Billion) on cosmetic products. This number increases from year to year and is especially affected by globalization. The United States is one of the top exporters of cosmetics brands.
Although popular, United States cosmetics brands face strong competition in China's first-tier cities. First-tier cities are considered the largest and wealthiest cities in China. Beijing, Shanghai, and Hong Kong are some of the most well known first-tier cities.
On the other side, China's lower-tier cities are less populated and have a smaller GDP. With the growth of lower-tier cities in China such as Guilin and Hulin, there may be more opportunities to gain awareness, market share, and loyal customers long-term.
This research explores the benefits of exporting U.S. cosmetics brands to lower-tier cities in China. All personal care products are referred to as cosmetics.
Publication Date
Spring 4-27-2022
Keywords
International relations; International economic relations; Exports; Foreign trade promotion; Cosmetics; Cosmetics industry; China; Metropolitan areas;
Disciplines
International Economics | International Relations
Rights
IN COPYRIGHT. For more information about this rights statement, please visit http://rightsstatements.org/vocab/InC/1.0/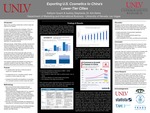 COinS